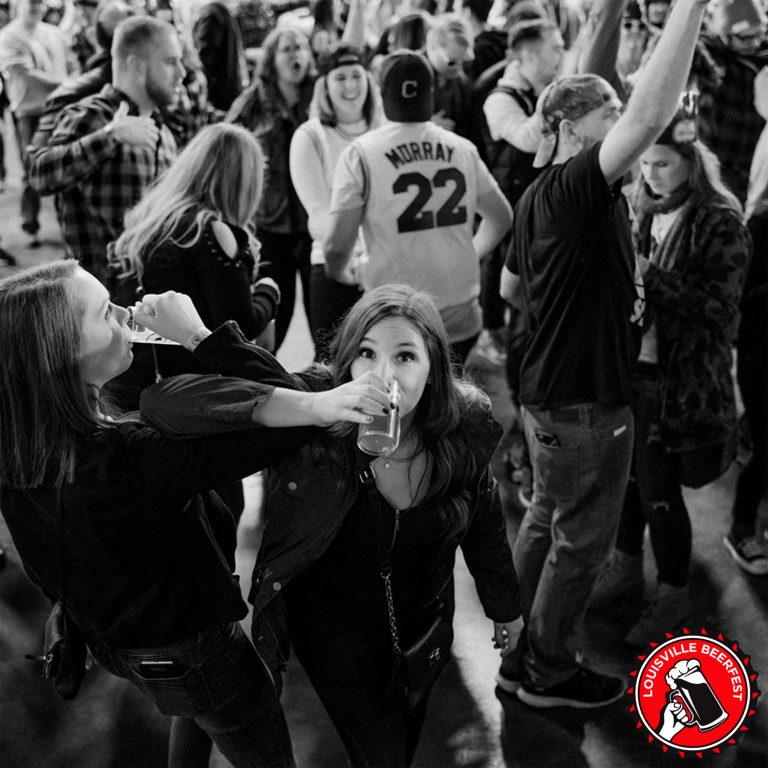 Louisville, KY – The Inaugural Louisville Winter Beerfest Presented by West Sixth Brewing descends upon downtown Louisville this February 14-15, 2020. The two-night celebration of craft beer & spirits features more than 325 local, regional and hard-to-find craft beers from more than 125 breweries including Against the Grain, Goodwood Brewing and more. Handmade cocktails from distillers and distributors are also on offer as are concessions from local food trucks. The festival offers live music both Friday and Saturday night – all indoors and climate-controlled – at the Kentucky International Convention Center. "Louisville is absolutely primed for an event of this scale," says event co-Founder Matt King. "West Sixth building in NULU certainly agrees. But we're not taking anything for granted. We're pulling out all the stops to ensure our Inaugural event leaves a lasting impression." Proceeds from Louisville Winter Beerfest benefit Animal Rescue Partners in their mission to find "forever homes" for animals in need.
Hundreds of Beers, One Place, One Great Price
Spanning more than 150,000 square feet inside the Kentucky International Convention Center, Louisville Winter Beerfest features more than 325 different craft beers from more than 125 breweries to choose from! The event offers an inexpensive way to sample sometimes very expensive beers and spirits while learning from Brewers, Distillers and Distributors. Some of the beers that will be on hand cost as much $18 a small bottle or $500 a keg. In total, over 10,000 Gallons of Beer will be dispensed at Louisville Winter Beerfest! A full beer & spirit list will be released via www.louisvillebeerfest.com in mid-January, sans a few surprise offerings that we know will thrill attendees.
Party with a Purpose
Proceeds from the Inaugural Louisville Winter Beerfest benefit Animal Rescue Partners and their local partner facilities in their mission to find "forever homes" for animals in need.
"Louisville Winter Beerfest will be a great party for ten-thousand-plus people. But giving back to the community is a core value for us." says event co-founder Craig Johnson. "If you love animals like we do, you can drink, eat and dance knowing that you're also giving back."
Session & Ticket Options
Attendees may choose tickets for sessions Friday, February 14 or Saturday, February 15. Regular Admission tickets offer access from 8:00PM to 11:30PM and include 25 beer sample tickets and an 8oz. souvenir acrylic mug. Early Admission tickets include the same number of tickets and souvenir mug, and also allows access to the event floor at 7:00PM. Connoisseur Reception tickets include all the benefits of Early Admission plus private reception area with premium and large format beers, catered appetizers from local restaurants, coat check, private restrooms and a special souvenir glass snifter. Designated Driver tickets offer no alcohol, but access to the vent, free water and/or soft drinks and a $5 food voucher redeemable at any food vendor. Prices for all ticket types increase before the day of the event, so purchasing early ensures attendees get the best price available.
Early Admission Tickets: On Sale Now
$40 through December 25
$50 December 26 – February 6
$55 February 7 – February 13
$65 Day of Event
Connoisseur Reception Tickets: On Sale Now
$80 through December 25
$85 December 26 – February 13
$90 Day of Event
Regular Admission: On Sale December 25
$40 December 26 – February 6
$50 February 7 – February 13
$55 Day of Event
Designated Driver Tickets: On Sale Now
Regular Admission DD: $20 / $25 Day of Event
Connoisseur DD: $40 / $45 Day of Event
——————————————————————————————————————————————
Notes and Highlights:
Inaugural Louisville Winter Craft Beer & Cocktail Festival Presented by West Sixth Brewing
February 14 -15, 2020 inside The Kentucky International Convention Center
Benefitting Animal Rescue Partners
325+ beers from 125+ breweries for sampling
Early Admission and Connoisseur Reception tickets on sale now

Regular Admission Tickets on sale December 25
Cleveland Winter Beerfest Contacts:
Matt King                                                                                            Craig Johnson
Co-Founder                                                                                        Co-Founder
[email protected]                                                               [email protected]
859.322.3648                                                                                      859.653.6844
www.LouisvilleWinterBeerfest.com                                         Facebook.com/LouisvilleBeerfest
Instagram.com/LouisvilleBeerfest
Contact Info
Company: Festivals Unlimited
Contact: Joshua Schuler
Email: [email protected]